International mobility programme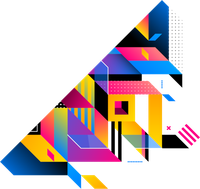 SCHOLARSHIPS FOR INTERNATIONAL STUDENTS
Second Year Students, A.Y. 2023/24 deadline November 23 2023
Archive:
A.Y. 2023/24 deadline July 19 2023
A.Y. 2023/24 deadline May 3 2023
A.Y. 2022/23 deadline August 26 2022
Erasmus incoming students
Useful info for incoming exchange students
Incoming exchange students@ Mathematics Department
Welcome in the University of Bologna! From now on use your Unibo ID and password to access Unibo services and check your nome.cognome@studio.unibo.it e-mail address regularly.
Read carefully this page, the complete guide for incoming exchange students where you will find all information useful for your period in Bologna: mobility preparation, check-in (arrival) procedure, during the mobility activities and final check-out, useful tips to find accommodation and all useful contacts for incoming exchange students.
Academic Calendar
Educational offer
Below, you can consult the educational offer of the Department of Mathematics
Bachelor's degree in Mathematics
Master's degree in Mathematics
Didactic curriculum in Italian
Advanced mathematics for applications curriculum in English
You can find all the other courses by consulting the course catalog, filtering the search by language, subject area, campus, level, etc ...
Learning agreement
Here you will find some useful information and instructions to correctly fill in the learning agreement (LA)
• To follow the courses of the international curriculum, the B2 level of English is recommended, for the others the B1 in Italian.
• If you intend to choose an integrated course you must attend it in its entirety, it is not possible to attend only one module and take a partial exam.
• If your mobility period is only for one semester, you will be able to include only courses taught in that semester in your LA. Therefore, you will not be able to insert annual courses or courses from the previous or next semester.
• If you wish to include courses offered by other teaching areas, you must first request formal approval by email from the competent international mobility office. Once approval is obtained, we ask you to forward it to our office at aform.mobintscienzebo@unibo.it.
• When you have selected all the courses you want to follow, you will have to fill in the LA by entering the code and name of each course, the semester and the number of credits.
You will need to upload the learning agreement to your AlmaRM profile. It is advisable to load the LA in advance; if you are a student arriving in the first semester it is advisable to upload the LA by mid-July, if you are arriving in the second semester by mid-January.
If your LA is rejected, you will receive a message from AlmaRM and we will send you an e-mail with details on how to change it; upload the modified version on AlmaRM.
Remember that course timetables and syllabus might change shortly before lesson start. If you have already uploaded your LA and you want to change it you should wait a few weeks after lesson start before you upload the new version on AlmaRM.
After your LA is approved and you have done the check-in at Unibo, remember to prepare your online study plan. Instructions on completing the study plan are available on this page. This operation is necessary to book and register the exams.
Italian language courses for incoming exchange students
Our Centro Linguistico di Ateneo (CLA) offers Italian language courses to incoming exchange students after a compulsory registration. Remember to check the course registration deadlines (places are limited). More info on Italian language courses for incoming students could be found in this page.
Change your Erasmus period
You can ask to lenghten your Erasmus period following the instructions here.
Check-out and Transcript of Records
The check-out is compulsory for all incoming exchange students. Check all the information about the Check-out, Transcript of Records and Attendance certificate.
Remember to check often your Unibo e-mail address because all communications from Unibo office will be sent to your Unibo e-mail address.
Good study and welcome to Bologna!